At this time, investigative journalism is crucial and essential to strengthen, support and promote accountability reporting.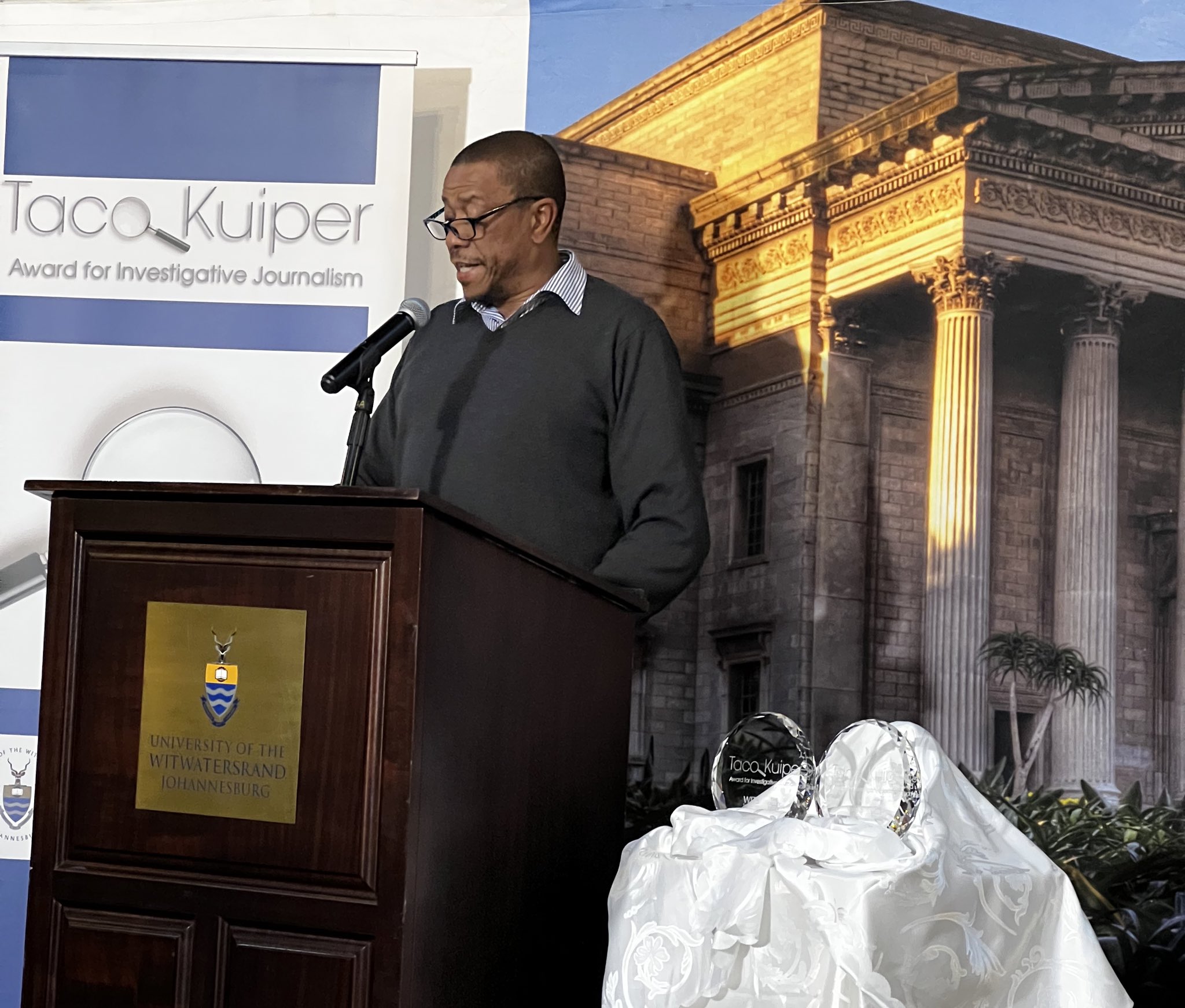 That is according to The Conversation political editor Thabo Leshilo.
"At stake is not just our work, but the country's democracy," Leshilo said.
Leshilo was part of the 2022 Taco Kuiper awards judges panel and sifted through 26 entries to find winning stories that reveal untold stories, hold the powerful to account and question those in public life to serve the public interest.
This year, the award had two joint winning stories.
Pieter-Louis Myburgh from Daily Maverick was joined by amaBhungane journalists Susan Comrie and Dewald van Rensburg
Myburgh scooped this year's award for his Digital Vibes investigation which revealed how former health minister Zweli Mkhize and his close associates looted R150-million through a dodgy communications tender for critical COVID-19 communication.
He previously won the award in 2020 for his best-selling book, Gangster State
Speaking to frayintermedia, Myburgh said being recognised through awards is encouraging but should not be the main reason journalists produce investigative pieces.
"It is a tough gig, in many ways, so the recognition is really nice."
In their winning story UPL Chemical Disaster, co-authors Comrie and van Rensburg uncovered the harmful chemicals affecting surrounding communities that were stored in the United Phosphorus Limited (UPL) chemical warehouse in Durban. The warehouse was torched in the July unrest following former president Jacob Zuma's imprisonment.
van Rensburg said because the Taco Kuiper awards are highly competitive, getting shortlisted was already an honour, never mind winning with a history of politics focused entries being favoured.
"As is often the case with investigative journalism, the entries tend to revolve around political corruption, organised crime and state failures. For me it is very meaningful to have a story rewarded that is about a private company shirking laws and regulations and the catastrophic consequences of that. It affirms a specific niche within journalism, " he said.
Comrie highlighted that the UPL Chemical disaster story winning such an award was extremely gratifying and humbling as it was stirred by a tweet from a community resident reporting difficulty breathing from toxic smoke from the fire.
"Sometimes the stories that we do can be a little disconnected from the people who are impacted on the ground. With this story we spent a lot of time looking at the impacts that the community was experiencing and the areas that were being potentially exposed to chemicals and what those chemicals could potentially do."
Keynote speaker French editor Sandrine Rigaud said investigative journalism continues to be important as the industry battles lack of trust in institutional media.
"Investigations are not easy. They're often dangerous. They are all difficult. But those are the stories that deserve to be conducted the most."
"So if you have chosen investigative journalism, you are not choosing the easiest path, clearly, but you have chosen to work through better words, in a moment where there are so many dots around the profession and such a lack of trust," she said.
Subject matters were diverse, entries included corruption and failed service delivery stories, but there were also entries which delved into medical malpractice, internet abuse, prison conditions, farm labour, sexual abuse and environmental issues.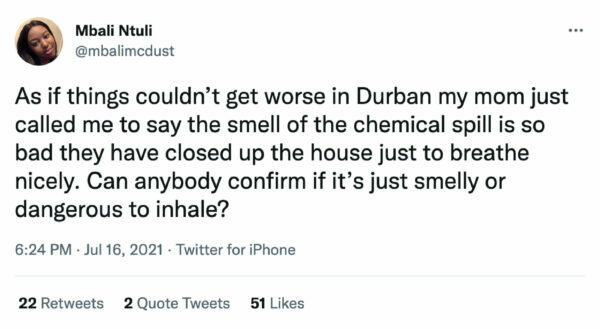 "The process of connecting with these communities that were impacted and exposed made us passionate about getting the story right," she said.