South African broadcast journalist Silindelo Masikane has been bullied online and is a target of threats of violence. She says harassment is part of the job of reporting in Africa.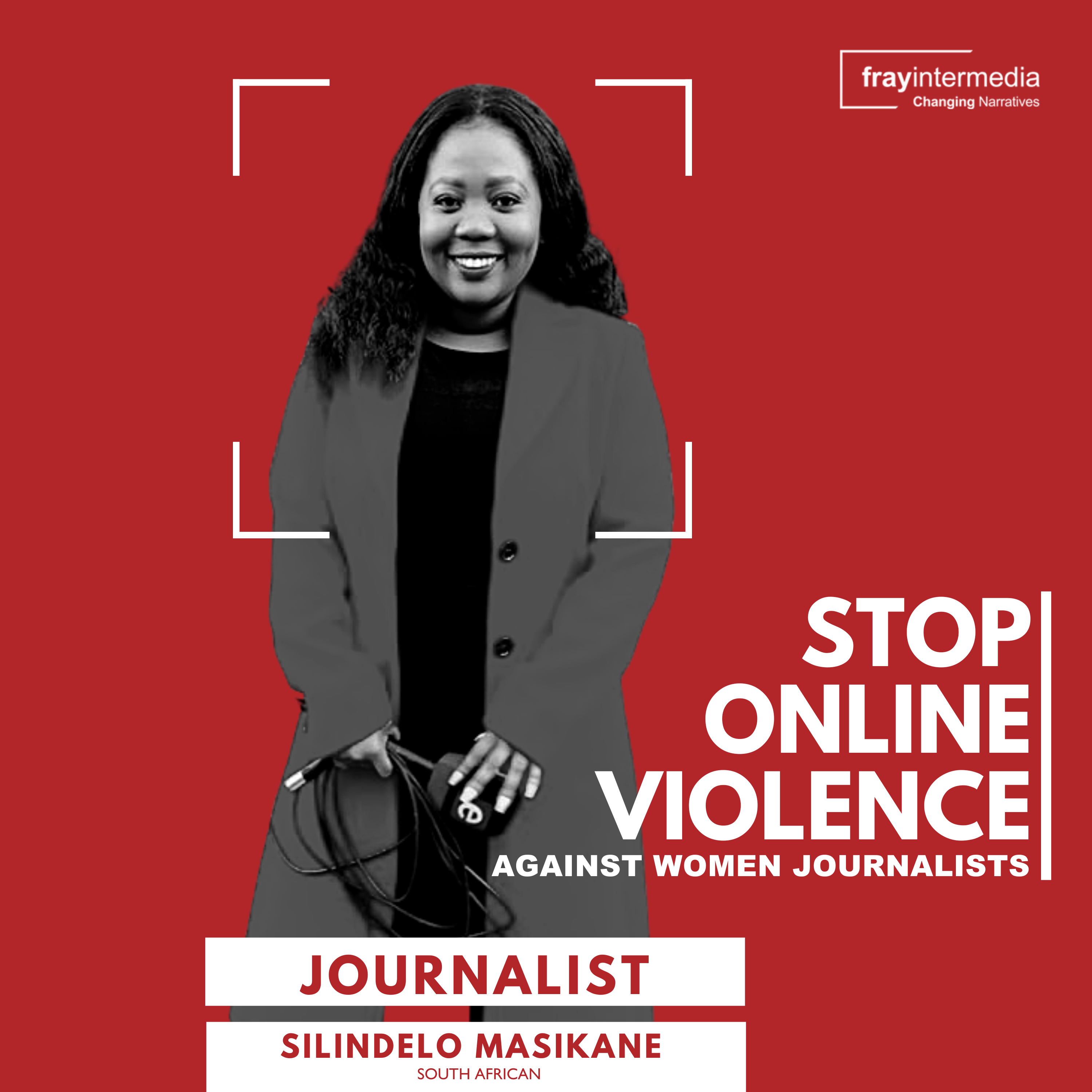 According to the International Center for Journalists (ICFJ), online violence is the new frontline in journalism safety – and women journalists are at the epicentre of risk.
Online abuse often includes attacks on a journalist's credibility as well as smear campaigns, identity-based attacks, and even threats of violence against the individual and their family and friends.
Many forms of online harassment and abuse have morphed into threats of sexual assault and now have taken on a gender-based pattern which is having an even more damaging effect on women journalists.
In an interview with frayintermedia, Masikane said the effect on her has been chilling but she refused to be cowed.
frayintermedia: Online violence is the new frontline in journalism safety – and women journalists sit at the epicentre of risk. What is your experience with online violence?
A: In 2021 I was covering the Student protests in Braamfontein. Students affiliated with the EFF were under the impression that these protests belonged to them and were making it difficult for eNCA journalists to report. Between the 13th and 15th of March students affiliated with the EFF harassed my colleague with whom I was working with. We were pushed and shoved and threatened.
I put up a tweet stating that as a journalist I had a right to report on these student protests and reaffirmed that I would not be intimidated. High-ranking officials of the EFF namely condoned the harassment and even defended it on Twitter. This resulted in thousands of social media posts where I was bullied and threatened with violence.
frayintermedia: Do you now take any special precautions when expressing yourself on social media or in your stories?
A: I mostly post about work on my Twitter page. I hardly express an opinion about anything online. Being in the public eye much of what you say can be misconstrued and I always have to be mindful that I don't just represent myself but I represent the company I work for too. So I limit how and what I express online. When it comes to my stories. I stick to the facts.
frayintermedia: Online attacks have a real-life impact. What has online violence done to your mental health and productivity?
A: Due to my previous experience, I don't really post much about my private life, I try to shelter my loved ones as much as possible. Luckily I am quite resilient so I have managed to ignore many of the attacks online and I work out regularly to distress as a way of taking care of my mental health.
frayintermedia: Orchestrated disinformation campaigns weaponise misogyny to chill critical reporting and discredit women journalists. How have you managed to keep raising your voice against all the noise?
A: I have a strong support system at home and at work. As I said I am quite a resilient person so my voice can never be silenced. I am passionate about my work and I believe I hold a great responsibility to disseminate information to South Africans they require to shape our democracy.
It is what I was born to do. I am a storyteller.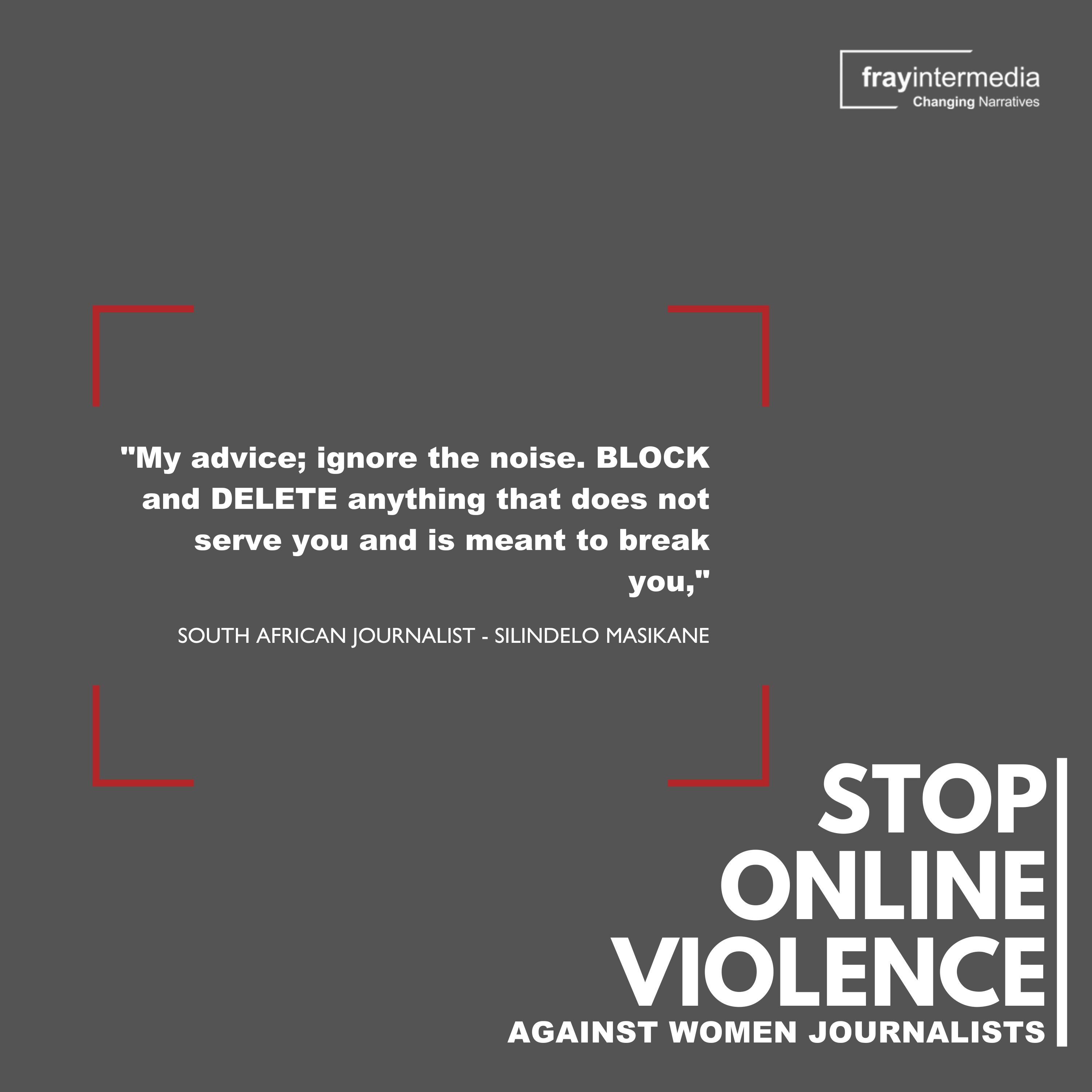 frayintermedia: In the context of an increasingly toxic information ecosystem for women, what does gendered online violence against women communicators mean for women's narratives and rights?
A: It means women again have to fight for their place and their voices in society. It means women have to continue to stand up against these types of forces and ensure that these types of narratives don't come to fruition
frayintermedia: What advice would you give to a woman journalist who is being targeted online?
A: My advice; ignore the noise. BLOCK and DELETE anything that does not serve you and is meant to break you.
CPJ has created a series of resources intended to help journalists better prepare for or cope with online harassment and abuse. Read more here for preemptive steps you can take to improve your digital safety.