Russian President Vladimir Putin has sent his troops into Ukraine in what is being called a full-scale invasion after months of diplomacy failed to resolve the crisis.
Here is a timeline of months of tensions between the two countries.
The Russia-Ukraine conflict is an unfolding story with global consequences and journalists are tasked with following the crisis, putting themselves in danger to report developments. 
Here are some useful resources for journalists reporting on the conflict.
Resources to follow the Ukraine crisis
Following the news of Russia's invasion of Ukraine is difficult, especially if you're not already extremely knowledgeable about the situation. Here is a compilation of journalist lists, liveblogs and maps to supplement your understanding of the conflict by Nieman Lab.
https://www.niemanlab.org/2022/02/follow-war-ukraine/
Resources for journalist safety and conflict reporting
Keep safety top of mind when reporting from conflict zones, here are safety protocols with 16 points for journalists covering conflict zones by the European Federation of Journalists (EFJ).
https://europeanjournalists.org/blog/2017/10/06/safety-protocol-with-16-points-for-journalists-covering-conflict-zones/
Dart Centre for Journalism and Trauma has assembled this list of resources for local and international journalists who are covering this fast-developing crisis. These resources include reporting and trauma-informed interviewing techniques and recommendations, personal safety tips and advice for managers and editors.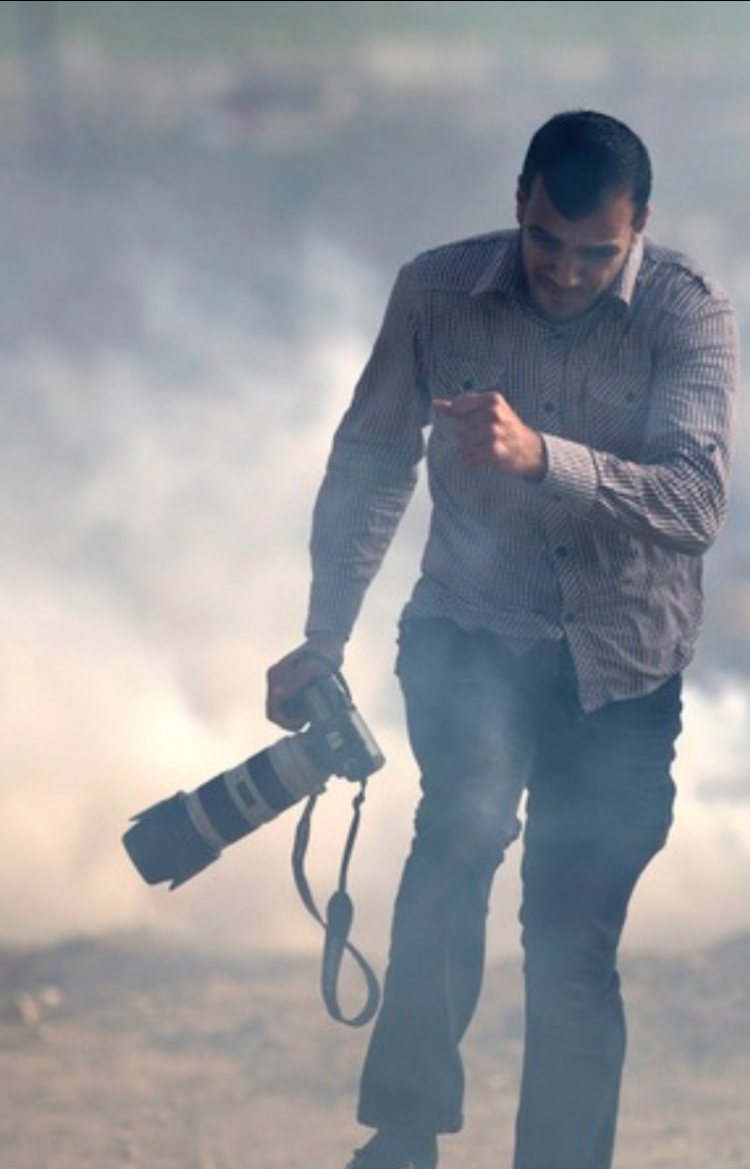 https://dartcenter.org/resources/resources-journalists-and-editors-covering-conflict-ukraine
Internews's Peter du Toit walks journalists through covering atrocities with a focus on understanding conflict, the role of reporters in mitigating and transforming conflict and practical strategies for covering conflict.
https://internews.org/wp-content/uploads/legacy/resources/Internews_ReportingAtrocitiesToolkit_2014-11.pdf
Using Twitter in conflict zones or other high-risk areas can pose a threat to you and the potential sources you are in communication with. Check out this Twitter Safety thread about how to control your account and digital information. 
The Committee to Protect Journalists (CPJ) guides both new and seasoned journalists to resources for improving physical and digital security. These include basic steps that news organisations and individual journalists can take to understand risk and improve their chances of protecting themselves and their sources.
https://cpj.org/campaigns/protecting-journalists-covering-conflict/
The Global Investigative Journalism Network (GIJN) has published some guides to safety for those working in the news media.
Available here are links to several of the key guides available on the topic, followed by a directory of major international press freedom and safety groups that concern themselves, in some fashion, with the issue of violent attacks on journalists.
https://gijn.org/safety-and-security-organizations/
Taking care of your mental health when reporting from conflict zones
Covering conflict as a journalist can often lead to traumatic aftermath.
WAN-IFRA has shared how journalists can practice self-care in order to maintain their mental health while editors can provide resources and support to help them deal with trauma.
Learn more about conflict-induced trauma here and how to deal with it :
https://wan-ifra.org/2019/07/managing-mental-health-how-journalists-can-deal-with-trauma/
Recognising that journalists are often on the frontlines of some of the world's most challenging events, from crime scenes and road accidents to natural disasters and wars, the International Centre for Journalists (ICFJ) shared Mental Health Tips and Resources for Journalists.
https://www.icfj.org/news/mental-health-tips-and-resources-journalists
Donating to journalists covering the war in Ukraine
Reporters without Borders (RSF) has appealed for donations to help journalists covering the war in Ukraine. As frontline witnesses of Russia's invasion, reporters run the risk of being hit by the missile strikes and shelling taking place throughout the country. Some regional correspondents fear being surrounded and are unable to escape. Others would like to evacuate but find themselves trapped.

For more click here: https://donate.rsf.org/b/my-donation?cid=32&_cv=1