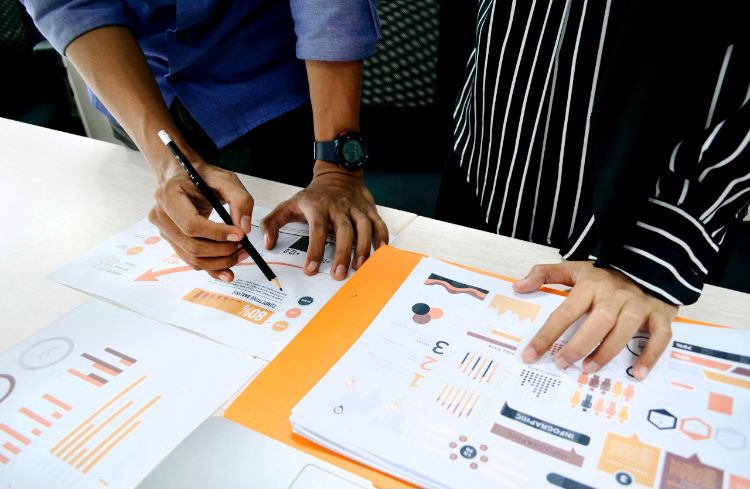 Working collaboratively with data scientists and data analysts, data journalists have brought sense and structure to complex data, finding compelling truths about underrepresented topics.
This is according to Africa Women Journalism Project (AWJP) director Catherine Gicheru.
"We also recognise that much critical information, particularly about under-explored gender, health, and development issues, is buried in data, much of it unstructured or buried in PDFs," she said.
The AWJP as founded by Gicheru aims to provide women in African media with the knowledge, skills and support they require to drive data-driven journalism in order to shed light on gender, health and development issues impacting women and other marginalised groups.
"We get journalists and data analysts to collaborate from the beginning of any story project. The data analyst can convert unstructured data into structured information, while the journalist can piece together a story about a pattern that piques their interest and present it in a meaningful and engaging manner," Gicheru said.
Through data-driven stories, data journalists at AWJP have found approaches to storytelling that enable them to draw locals in regarding issues affecting them in a way they can visualise then use in a call for action.
Examples include geo-mapping
In Southern Africa, Oxpeckers combines digital geo-mapping tools with data journalism to produce cutting-edge data-driven journalistic investigations that report and expose various environmental crimes.
Detailing the process, Oxpeckers environmental journalist Andiswa Matikinca said that the exposés of eco-offences reveal what can be considered "hotspots" of certain environmental crimes. This both supports and strengthens community action.
"Through this, we are able to bring to light issues which communities, activists, lobby groups and civil society can use to build strong cases in the fight for accountability, transparency and at times legislative reform or setting judicial precedent where justice can be seen in action," she said.
Matikinca was able to decode data sets about groups living near power plants to locate and engage local voices with data-motivated insights about issues affecting them.
This is a good example of marrying data and storytelling.
Gicheru said the insights gained from raw data about groups allow journalists to personalise trends and thus connect with communities as individuals rather than as an amorphous group.
"Building a narrative around a set of data, framing it within the context of a larger picture, and visually communicating the meaning of that data in an impactful way makes it easier for people to connect with and see themselves in your story," she said.
"With complete data, journalists can also localise and break new stories, allowing action to be taken quickly in situations where information is slow to reach the top."
Using visuals to paint a clear picture
Over the course of the COVID-19 pandemic data storytelling grew, and helped audiences understand pandemic figures with the use of data visualisation tools.
Through data visualisations journalists have been able to transform complex data sets that would otherwise be boring into fascinating and engaging stories, said Gicheru.
"Good visualisations provide a lot of context while also keeping the reader engaged," she stressed.
Oxpecker's Matikinca said that data visualisation is a very important way of ensuring that storytelling speaks to the normal person or whoever is affected by the issue which is being highlighted no matter how complex it is.
"A visual depiction of the numbers and data which highlights an issue, informs and grabs the attention of the reader much quicker, ensuring that the important information gets across and is understood clearly."
Collaboration is key
In a data-driven world, journalists have an integral role to play but data-driven journalism requires new tasks, skills, and expertise, as well as access to datasets, according to Stanford University Cyber Policy Centre International Policy Director Mareitje Schaake.
"The ability to actually make sense of data and data-driven processes can be hindered by the lack of skills or the lack of access to the very proprietary information under the corporate hood," she said in an article published by Rhodes University.
According to the Global Investigative Journalism Network (GIJN) in a considerable number of Sub-Saharan African countries, access to public information is a nightmare as there are no laws that support records requests from journalists or require government officials to turn over public records that the state possesses.
Such is the case with Botswana, the Democratic Republic of Congo, Malawi and Senegal.
However, some countries have made access to public information much easier with partnerships and initiatives such as Kenya's Reporting on Good Governance in Kenya, Liberia's InfoLib, Nigeria's R2KNigeria and South Africa's The Open Democracy Advice Centre.
Schaake suggests that the collaboration of skills by journalists and other data role players such as data analysts and ethicists can strengthen data reporting through partnerships that allow data players to pull resources and skills together.
Gicheru argues that collaboration among journalists and working with developers to build on innovations such as making data interactive in data journalism can be harnessed to improve civic engagement.
"Working with developers to build tools that citizens can use to enhance participation in their own governance, access information and hold power to account," she said.