Oxfam South Africa in partnership with the Centre for Human Rights (CHR) recently launched research papers that point to accountability gaps at the New Development Bank.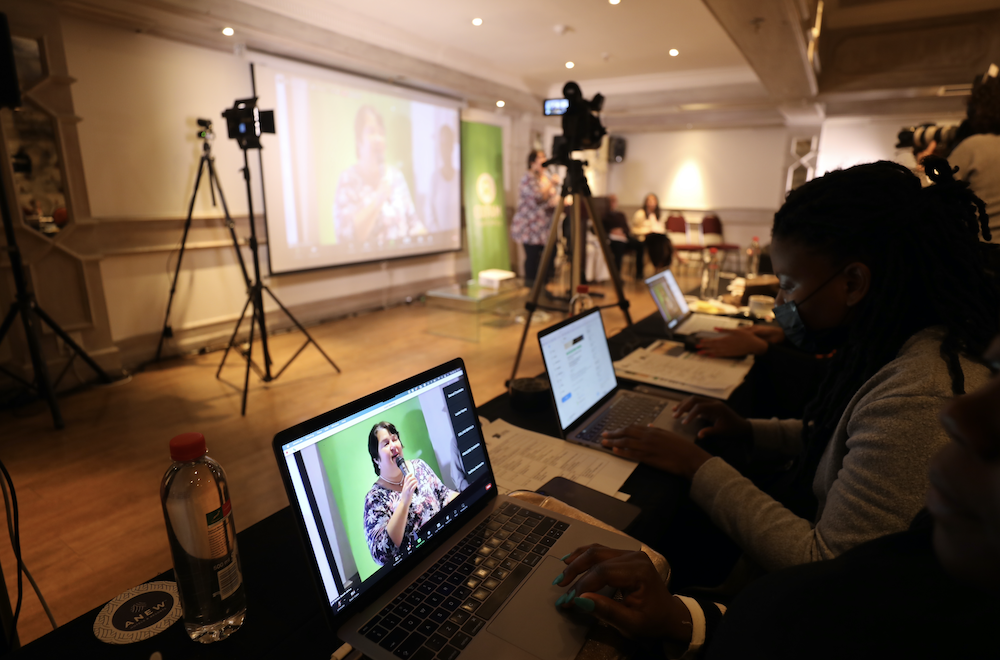 Concerned about the New Development Bank (NDB), commonly known as the "BRICS Bank" these two organisations undertook research looking into the transparency and accountability of the institution. In a live hybrid and in-person event held on June 9, the two organisations launched two discussion papers that outlined the importance of systems that the bank could introduce in order to improve transparency.
Videography
Using live stream broadcasting video production software, the event was live-streamed on various platforms including Zoom, Facebook, and Youtube. The event brought together South Africa-based researchers, experts, practitioners, and academics along with the community representatives of affected communities where NDB-funded entities such as Eskom negatively impacted surrounding communities. The event was live-streamed and recorded. Watch the live-stream here.
Live Video here
Linked to a BlackMagic play-out system, using two cameras and our own audio pickups we were able to switch between cameras providing an entertaining and professional service for the client. The process included a close working relationship with the Oxfam IT support team and real-time problem-solving.
Media engagement
In anticipation of the launch, frayintermedia was asked to facilitate media engagement, where it compiled a media list and coordinated media outreach including drafting and distributing both pre and post-press releases in regional media on behalf of Oxfam South Africa. It also organized a television interview on SABC news.
With extensive experience in the coordination and production of virtual events, frayintermedia provided host and videography support.