As the battle for gender equality in media continues, Africa's news media lags behind in closing the gender equality gap in the news.
This is according to the Global Media Monitoring Project (GMMP) report published in July 2021.
For African media, despite increasing efforts to close the gender gap, the gap still remains, argues WAN-IFRA Africa director Jane Godia.
"The balance has not been achieved but there is an awareness that has been brought to media houses. We are actively speaking about gender.
"There is a lot of conscientisation, gender conversation and sensitisation to bring to the realisation of media management that it makes business sense to balance in terms of gender," she said. 
The Global Media Monitoring Project report published in July 2021 highlights a decline in the number of women reporters in Africa.
"Worryingly, there was a decline in the number of women reporters in Africa, from 35% in 2015 to 32% in 2020."
International Women's Day, celebrated on March 8 is a global celebration of women as well as the progress that has been made. However, it is also a day of dialogue to recommit to implementing change.
The mixed African picture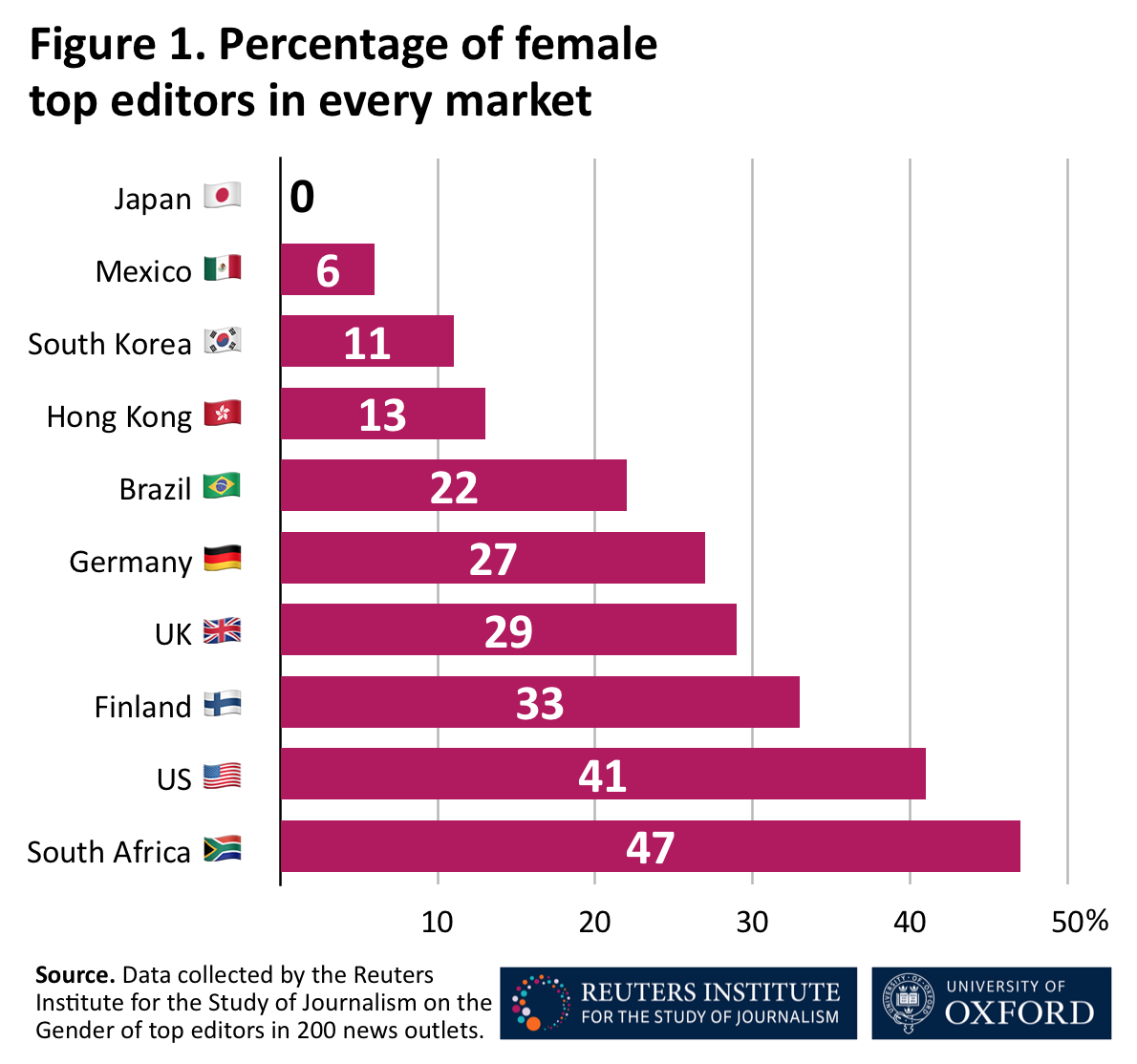 While the number of women reporters has dropped in the last six years across Africa, In South Africa, 60% of top editors in a Reuters Institute factsheet sample were found to be women.
A Nigerian study revealed that of a total of 50 managerial positions, only 32% are occupied by women.
University of the Witwatersrand Associate Media Studies Professor Dr Glenda Daniels says there is a gender gap in terms of leadership positions in newsrooms in Africa.
"Editors and management still tend to be dominated by males. In terms of the number of journalists in the newsroom, it's the same, women and men. There still exists the old boys' network, from the research we did. And the pay gap remains between the genders in media," she said.
Algerian journalist Samar Smati explains that while the gender pay gap isn't as bad in her country when it comes to decision making and senior positions, the gap persists. 
"I think that the main challenges have to do with access to positions of responsibility and security," she said. 
"But it's not only a matter of logistics but it's also cultural. Key roles in media, as in other companies, assume the existence of networks, the capability to know and have support in and outside the newsrooms." 
Godia warns that women's absence in decision-making, together with negative stereotyping and beliefs about women's ability to lead are some of the barriers to gender equality in the newsroom that set women up for failure. 
"Decision-making is a big deal and in decision making people network and negotiate. If women are absent from the table during decision making, nobody is there to speak for them," 
"The gaps come from the many negative stereotypes where there is this belief that a woman cannot lead the rooms."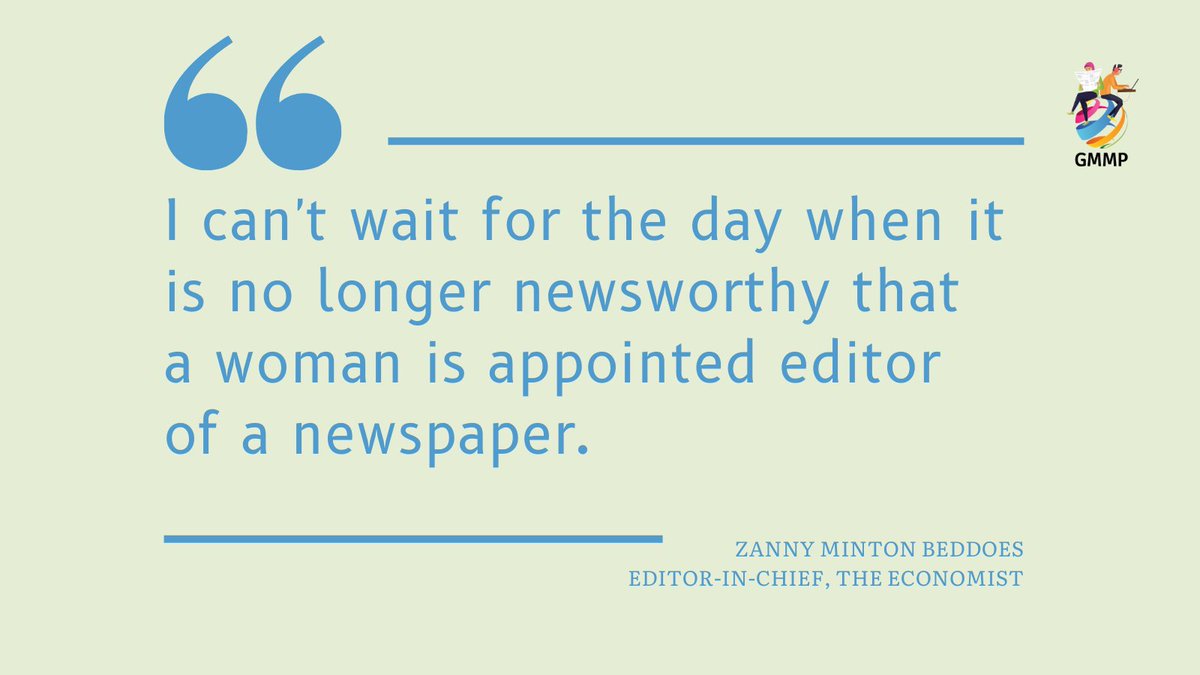 Sexual harassment of women journalist 
In 2018, the #MeToo movement raised awareness of several gender inequalities, sexual harassment and abuse across many sectors in many countries. Studies of sexual harassment in newsrooms flagged high rates of incidents.
Smati explains that in neighbouring countries like Morocco and Tunisia the #MeToo gained traction as many women came out to report harassment. However, in Algeria, women were not as vocal but it still had an effect on them.
"The case was different in Algeria, we were asking ourselves whether it was safer here to work as a female journalist?"
"Maybe there were cases but we still lack the culture of publicly denouncing publically abusers."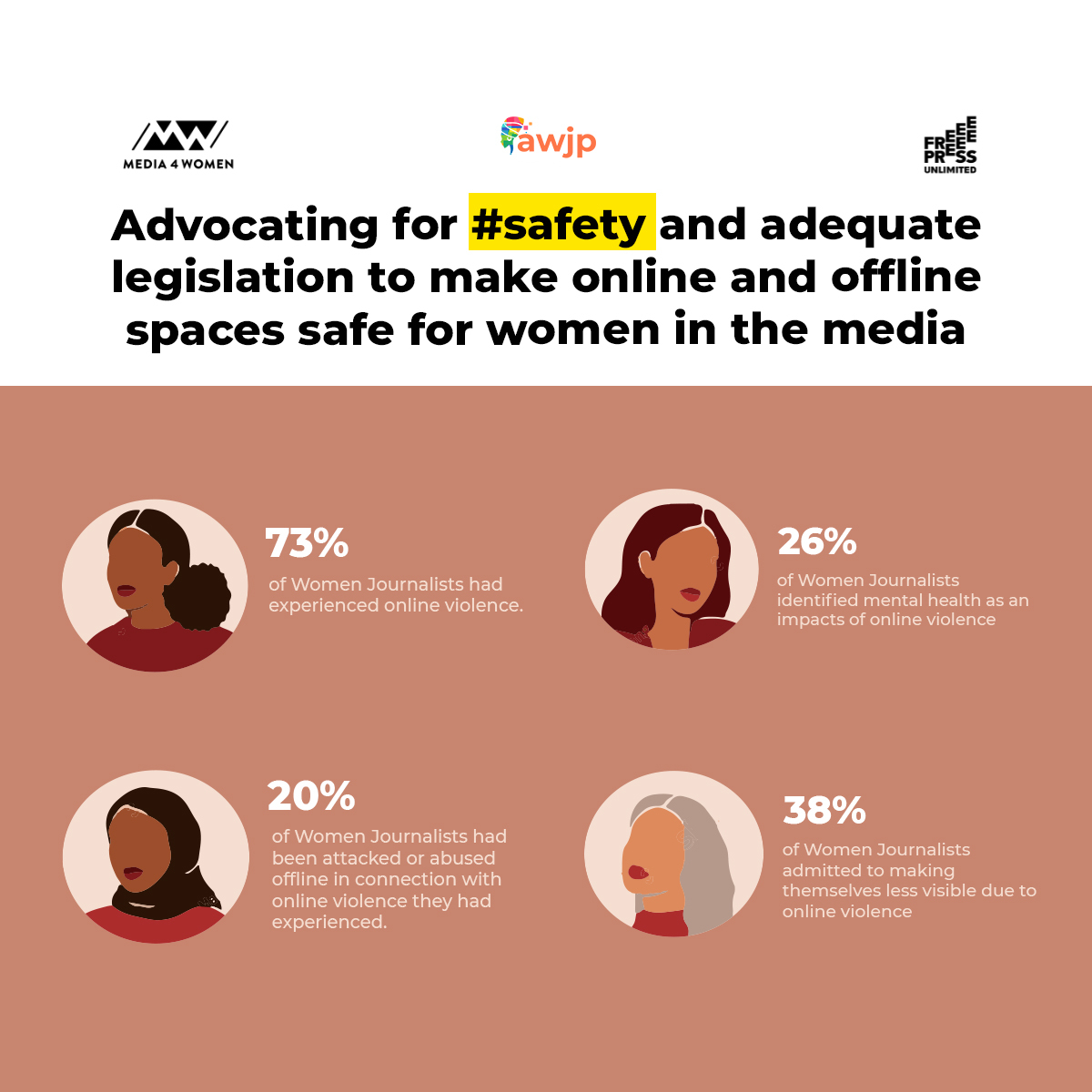 Women and gender non-conforming media professionals remain the most vulnerable to sexual harassment in the workplace as they are three and a half times more likely to experience harassment than men, reports a recent global study by WAN-IFRA Women in News.
"Organisations still cultivate unsafe work environments in which their staff seldom report it. If they do, their claims are likely dismissed. Or the accused is merely warned. The negative cycle silences survivors and empowers perpetrators," researchers said.
For women journalists the threat of harassment is not limited to the newsroom, Women journalists are vulnerable to harassment both in and outside the workplace as threats of violence have escalated over recent years with social media being increasingly used as a tool of intimidation.
Daniels calls this a new form of sexism.
"Women journalists are clear targets, particularly those reporting on far-right extremist networks, social media platforms are seen as the major enablers for online violence against women journalists," she said.
The Chilling: Global Trends in Online Violence against Women Journalists report records that 73% of the women surveyed as having experienced online violence (including death and rape threats).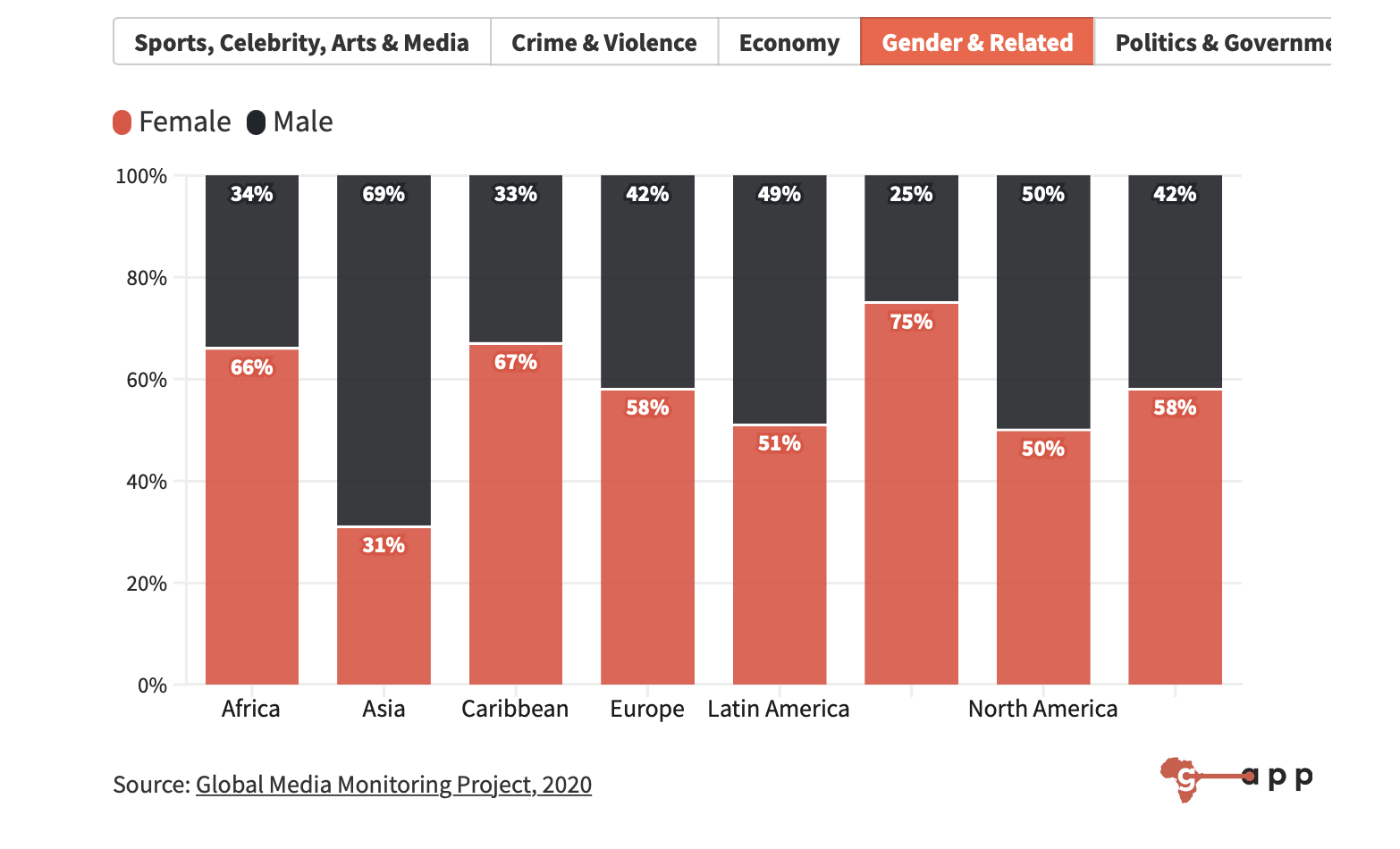 Gendered perspective matters
In publications where women are part of senior management, content significantly changed according to the GMMP report with gender-related issues increasing by 65%.
Besides evidence on the vital correlation between gender and harassment and gender and media freedom safety and gender parity remains a concern that threatens media freedom.
"The threat to journalism that disempowerment of women journalists poses is about lack of diversity which affects democracy," said Daniels.