Each week, frayintermedia highlights a journalist doing good work on the continent and honours them as our #FaveOfTheWeek. Meet award-winning Kenyan sports journalist Mukami Wambora, an advocate who is so passionate about sports she left legal work to pursue a career in sports journalism.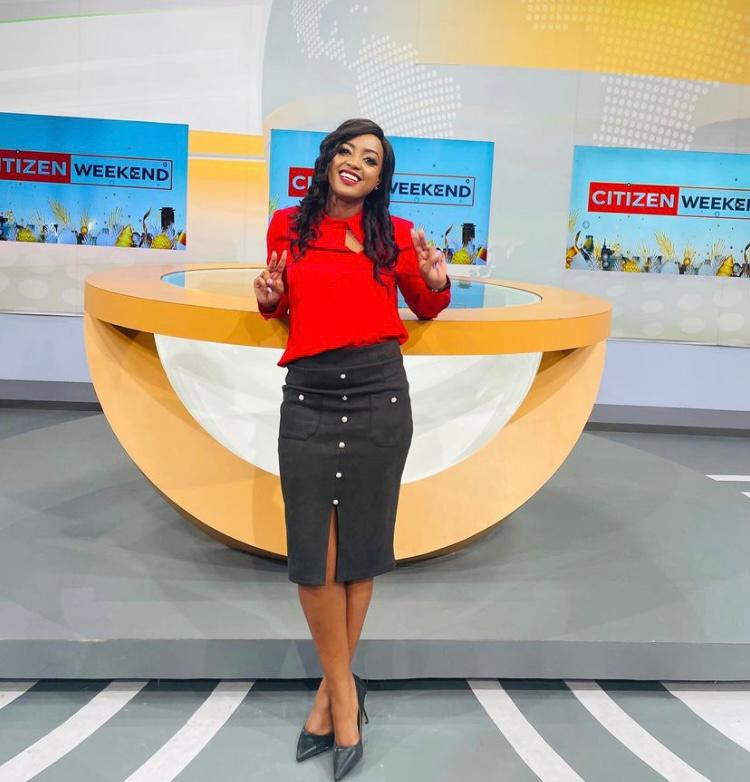 Q: How did you become a sports journalist?
I was a total tomboy growing up getting involved in all sorts of sporting activities. But when it came to what I wanted to be when I grew up the answer was always "a lawyer". That was until I went to law school and in the UK and realised it was nothing like what I had seen on TV shows and movies. After one year I knew it wasn't for me but because I had no alternative I went on to complete my degree and work as an advocate for three years.
When I got back to Kenya I began writing football articles on the side and was called up to be on a football radio show which I would do on Sundays part-time while I also worked at the bank with my legal career.
What really gave me the push to fully get into sports was the contrasting feelings I experienced on Sunday when I was going for the sports radio show. I was always excited and looking forward to it compared to the dread I felt on Monday morning when I had to go to work for my bank job.
At some point, I just made the decision to sort of pursue what was giving me joy full-time and I always felt that I at least have a backup plan, if things didn't work out. I could always rely on my law degree so that made it a lot easier.
Q: What does it mean to you to be among the few women in African sports journalism?
A: I'm grateful you know. I came into the profession when a lot of companies had become open to the idea of hiring women. In fact, where I work now they were looking for women specifically at the sports desk. It was around the time that the Kenyan Constitution of 2010 said that no more than two-thirds of members of elective public bodies shall be of the same gender. A third must always be either man or woman in the case of the minority. Although it's been hard to implement practically in terms of the elected Senator or Governor that we have in Kenya, its existence had an effect on the different industries. It's something that was being talked about, it's something that we joke about at our sports desk that you know we're fulfilling the constitution, we have the two-thirds gender rule since I became part of the team.
We're a team of three so what I've loved seeing in the past few years having joined the industry around 2017 is the number of women that are now in this profession. Every major station has at least one female anchor or reporter. The numbers are growing.
Q: Despite the challenges, why do you stay in the profession?
A: Simple: passion! Sports evokes joy and the spirit of togetherness. With these big tournaments such as the World Cup, African Cup of Nations and the Rugby World Cup you feel connected to the other fans around you because you can feel each other's passions.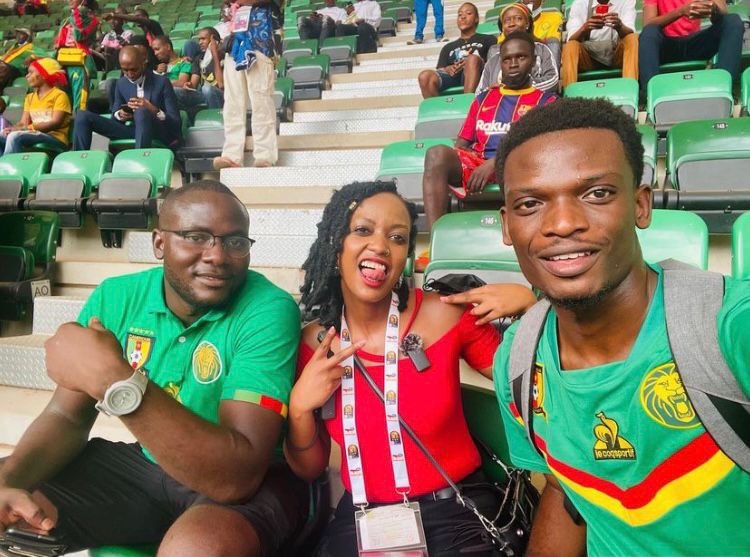 Even when you don't support the same team or even speak the same language, being able to see that and be a part of that and also get to capture it in the stories that we tell really makes up for some of the challenges experienced like misogyny.
It's been amazing to witness the impact some of the stories tend to have in the lives of the subject or the audience. So many times we've worked on features about promising young talent and the result is that once the story is published, people call in and want to support the young talent even with training. There have been so many situations where that has happened where we tell someone's story and the people watching want to get involved and help better that person's life so that's also been a joy to experience.
Q: Why does African sports journalism matter for local communities and the continent?
A: This question led me to think of something I witnessed just this year with Cameroon during the Africa Cup of Nations. Ethiopia was taking part in the competition for the first time since 2013 and for the second time in 60 years.
This is a country that is currently going through a civil war with the Tigray Ethiopians and the rest of the country. Something that was evident even when speaking to the President of the Ethiopian Football Federation and the fans themselves is that when the Ethiopian national team (the Walia's) get on the pitch nothing else matters. The politics are put aside and the entire country gets behind their team.
The fans were travelling with the majority (Ethiopian Nationals) but they also had some Tigran Ethiopians that were supporting the team. It just shows the power sports can have if it's utilised correctly. It can really be the starting point for dialogue for some of the world's bigger crises that we hear about.
Sports journalism can really act as a source of inspiration for others. When we write about sportsmen and women excelling in their crafts, you know the likes of Eluid Kipchoge, those who read and watch these stories become inspired to follow the same path. I mention Kipchoge because he was inspired by Kipchoge Keino who is one of Kenya's pioneering athletes and he followed a similar path and it cascades like that.