Each week, frayintermedia highlights a journalist doing good work on the continent and honours them as our #FaveOfTheWeek. Meet award-winning Zambian health and science journalist Jubiel Zulu, who is passionate about improving the health sector in Zambia through her reporting.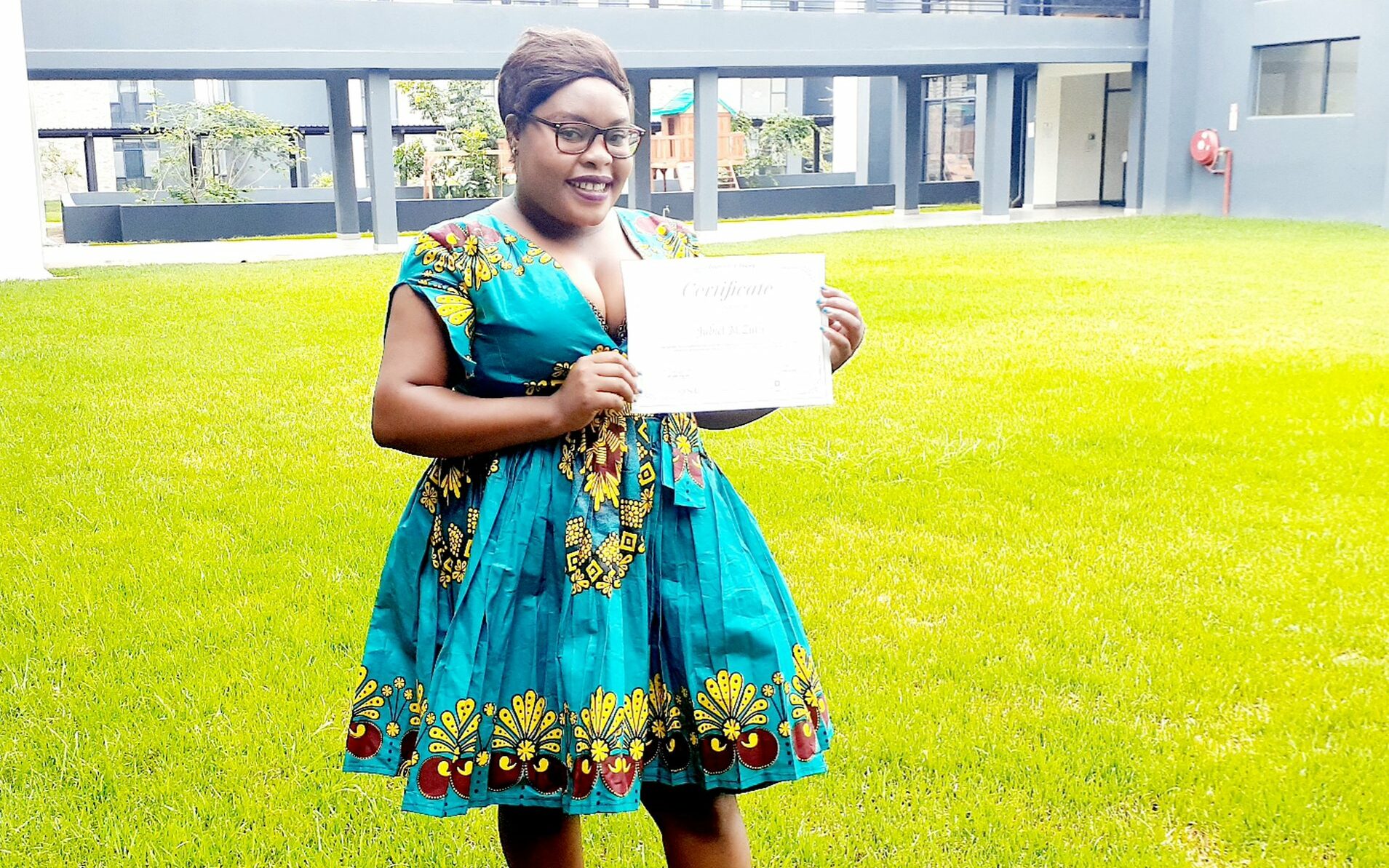 Q:How did you become a journalist?
A: When I was in school, I was very curious about what was happening in my school and I wanted people to also understand what was happening. In primary school, the headteacher saw my curiosity and decided to come up with a "report" which was put together on a weekly basis. When I was in Grade five, I was told to gather some other like-minded people so that we could go around to see what was going around and report about it when we had school assembly on a Monday.
When I passed my grade seven to go to another school, I wanted to continue with the same courage and training at my new school. Unfortunately the school couldn't give me that chance but the zeal was still there. When I started my Grade ten we started a youth forum where we could now go beyond and talk about health issues. There was a mentor who would come in from the health department to talk about health issues, hygiene and the likes.
From that time, I took interest in covering health issues, looking at my family and the environment I was living in. A lot of women did not have a say on what should be done in their homes. Culturally there was a lot that was said about what women cannot do. I thought there was a need for women to come out and speak their mind, where they can also say what was really troubling them and for a solution to be found.
That's how I became a journalist. I started teaching when I finished my Grade 12 as a stepping stone. I got my certificate in teaching and worked as a teacher but then again I found a way to start doing journalism. When I started in December 2012, I was a caster at AMA Radio. In 2014 I started going in the field. I was then confident that I could do it.
Q: What does winning the National Science and Technology Council (NSTC) Science and Technology Electronic Media Award mean to you ?
A: It is a huge celebration for me and my family. When I started my journalism there was a lot of stigma. There were a lot of people condemning my stance and it still happens today. Some people still wonder why I went into journalism but I always tell them that it's my passion and it's something that I've worked towards for years. It's something that is in me, I was born with it. It's not only this award, towards the end of last year I won the AAAS Kavli Science Journalism Awards which is one of the awards that has made me happy.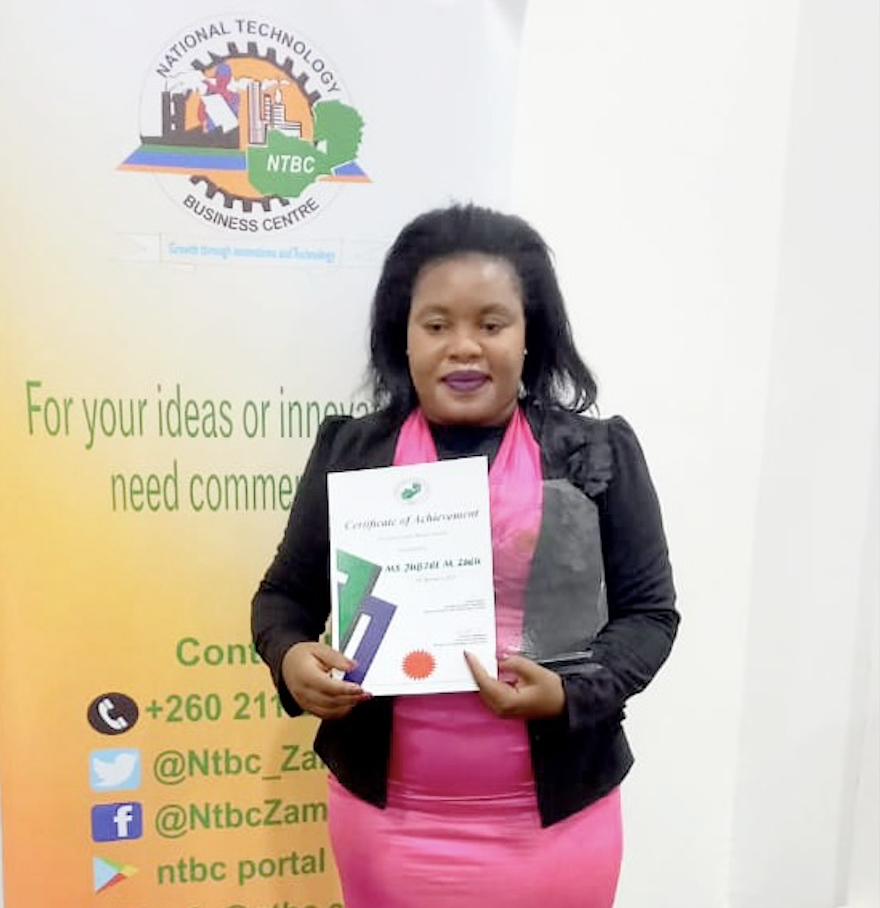 According to what has been written, since 2009 when the foundation started the award programme, they have never had an African scoop the award. 2021 was one of the years in which Zambia – and Africa – broke the chains to show that we can also win these international awards. My counterpart from Malawi won a European award where they had received entries from 47 countries. I'm happy that other countries are able to recognise the work that we do. It's something I hope continues.
Being awarded under the National Science Technology Council means that the nation recognises what I do and they are sure that my work is good for the nation. But it also means that I have to work extra hard to improve the uptake of science and technology stories in our country and be able to act as a role model to other aspiring journalists who want to venture into this beat.
Q: What stories should African journalists be telling more?
A: Africa as a whole has a lot of challenges of which I also feel journalists need to tap into and highlight those challenges for us to move in the right direction. We should also do more human interest stories, stories that do affect our people.
What I've seen most of the time is that politics is easy for others to carry out but to venture into speciality is a challenge. So I feel there's a need for us as journalists to have our own beats. We need to have our own spatial sector that we can concentrate on so that when we are broadcasting or publishing the story it would have been done in depth.
We are still facing challenges of course but other African countries like South Africa have really invested in the health sector. But for other African countries we still have a challenge in the health sector. We still have a challenge with women participating in our governance issues. So, why don't we bring out those stories and also advocate for their resolution?
Collaboration is also important. We need to collaborate together as African journalists so that we are able to highlight what is happening in our neighbouring countries and see how best we can solve an issue not only in a country but as African countries. That way I think it can also have a great impact.
Q: Despite the challenges, why do you continue to be a journalist?
A: You know, the media in Zambia faces a lot of challenges. Yes, we operate as the fourth estate but in the constitution we operate under Article 20, where it talks of freedom of expression and freedom of speech as an individual. That's where we draw our confidence from. We do not have precise laws that speak to us as journalists. We're still fighting to be recognised using laws.
The coming up of the Zambia Media Council that was started by journalists in 2019 gives me hope.
It's a challenge that also reminds us that we do need to continue to fight this battle until the laws are enacted for the benefit of all journalists.
I continue to be a journalist because I still want a better Zambia and a better nation. A nation that will continue having women at least be on top management and even take part in politics. What we have right now shun politics, top positions in other sectors like banking, finance and civil service. It's a challenge in all sectors and I feel through my journalistic work I will still push for the betterment of the nation and the empowerment of women to find themselves in those positions.
Being the Vice-President of Zambia Institute for Independent Media Alliance (ZIIMA), I get questions from other women journalists asking how I found myself there and what it takes to get there. I always tell them most of the time, this has to do with how you perceive issues and how ready you are to take on these challenges.