Each week, frayintermedia highlights a journalist doing good work on the continent and honours them as our #FaveOfTheWeek. Meet Rwandan sports journalist Ariane Uwamahoro who is passionate about sports and the visibility of women's sport.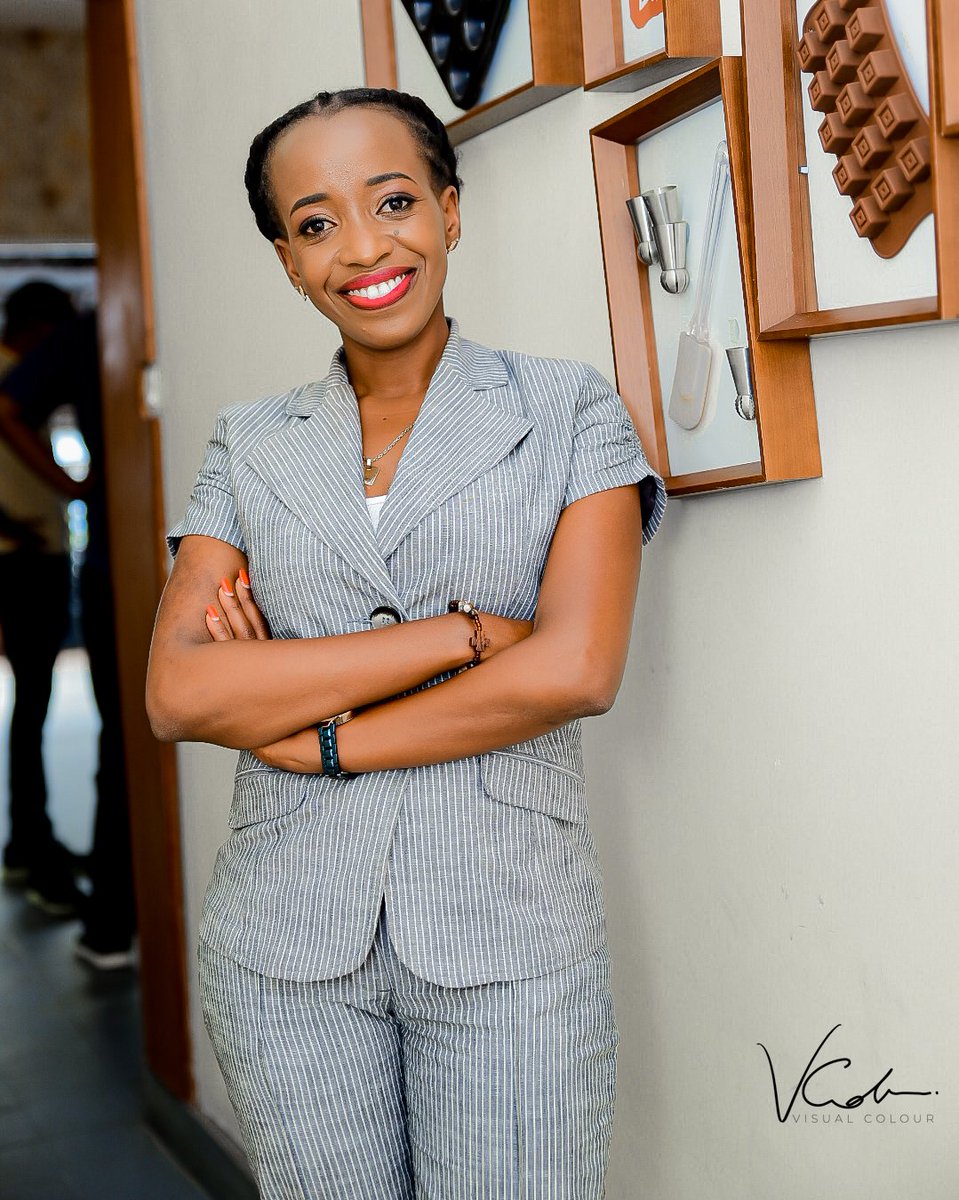 Q: How did you become a journalist?
A: My journey was a bit hard but necessary to become the journalist that I am today. When I was a kid I was a storyteller. I always had stories to tell, I always wanted to know what was going on at school, with my friends, family and neighbours. I was either busy listening to the radio or watching TV. I was always attracted to journalism without knowing it at the time.
I had a lecturer in secondary school who was and still is a radio presenter at Rwanda Radio. I used to constantly ask him what I could do to become a journalist. I didn't know that I would choose sport as my domain.
When I started university, I got a chance to do journalism and communication at the Catholic Institute of Kawai and from that day on I was 100% sure that I wanted to be a journalist. In 2010, I shifted from Radio Maria where I was a volunteer to Radio Huguka and I found myself interested in sport.
Two months after being appointed as a radio presenter I asked a colleague who was in sports what I should do to join the sports desk. He encouraged me and said I can do it. I was later presented with a chance when he was sick. He called to ask me to present the show. I was scared but I gave it my best and I received many calls saying they liked the show. Thereafter I started my journey. Then, I moved from radio to TV. From that day till now I am a sports presenter and producer at Rwanda Television.
Q: What does being one of few women in sports journalism mean to you?
A: It's an honour, motivation and a real privilege to be among a few women in sports journalism because that kind of motivation has encouraged me and also other young women to join us.
One day we will have many. It shows that women are able to do what men can do. It shows that there is no main domain. All things are easy if you have that passion.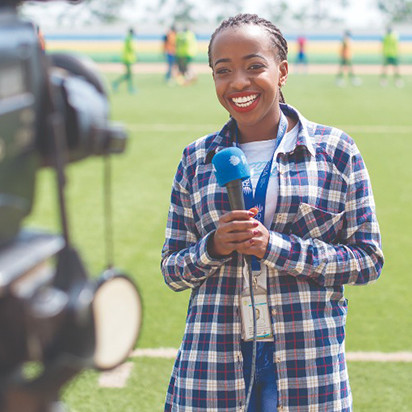 Q: Why does African sports journalism matter for local communities and the continent?
A: In Africa, sport plays a major role in unifying people and bringing people together. Africa has and has had many political problems and wars. Authorities have used sport as a channel to connect locals and the continent. Sports journalism not only broadcasts the game but is able to also change how Africa is imagined. Some people take the continent as a war continent, a continent that is always in conflict, war and problems.
Sports journalism is able to change that image they produced about us, we're able to unite and entertain people and present the great sportsmen and women we have in this continent. This gives a positive image to the whole world that Africa is a good continent.
Q: Despite the challenges, why do you continue to be a sports journalist?
A: I think challenges are everywhere. Our culture for example did not offer or give as many opportunities to women as they did men. It means women were not treated as well as men. I think I stay a sports journalist because I love it. It's my passion. I can't see myself in another beat like science journalism or politics. There might be some challenges in sports journalism but I take them as motivation or things that can strengthen me to do better and to push further.
Q: What makes an exceptional journalist?
A: I think it's someone that is passionate about their work and journalism in general. But having a passion for your specialisation or beat you choose like sports journalism is what makes an exceptional journalist. Passion changes how we go about our work, it allows us to create in ways that others cannot.