In this third episode of our Change Voices series, we are in conversation with Congolese born Huguette Diakabana, a global health practitioner whose expertise considers the practice of connecting people to life-saving technologies.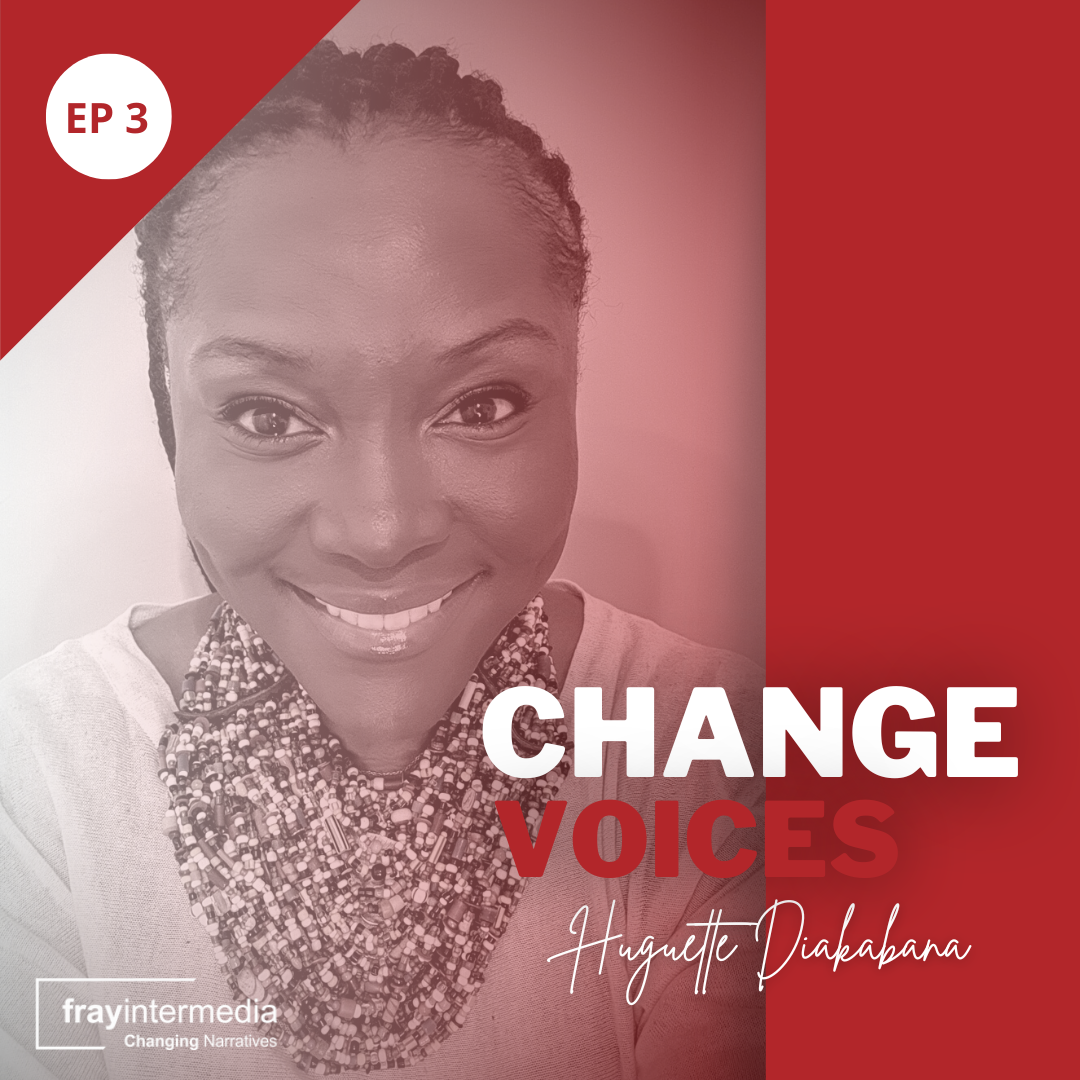 Reflecting on her childhood, Diakabana describes her early encounters with computers, and how her formative years encouraged her current interest in problem-solving and technology.
Diakabana describes observing her father's broken computer, and deliberating what the hardware could do. Taking it apart, she began to imagine what it could do for communities like the one she came from.
"Just seeing this intricate piece of machinery, looking at a computer and then seeing the output of what these machines do somehow gave me a sense of, you know, there is a lot that we can do with this if we could take this to Africa," said Diakabana.
Diakabana has deployed technology-based solutions in over 20 countries throughout Africa.
"I always saw [technology] as something we needed to use to improve our lives, whether it be in education and then later on in health," she says.
In August 2020, the World Health Organisation (WHO) declared Africa polio-free. Diakabana spearheaded the project's inception in 2014.
Reliving the moment, Diakabana explains that it was a rewarding announcement because she had become accustomed to working on projects where goals often were not achieved.
"I was used to working on a project and then you move on. But the problem you're trying to solve still continues and lives on beyond you. So that day, it was the first time that something I had worked on actually led to the intended resolution," says Diakabana.
She currently sits as Co-chair of the WHO digital Health Technical Advisory Group, working with organisations and governments on using available data to improve health services.
Zealous about the implementation of health technologies Diakabana says lived realities are what for her largely informs what the problem is and what technologies can assist in finding a solution.
"I've had to learn new technology to do projects. So what always comes first to me is the project itself. It's going and understanding what the problem actually is. So, I do read about what experts see as the problem, but I always try to use that information with the people who are living in it."
Using technology in the right way can lead to results that transform lives but collaboration is key, she believes.
"Trusting that with what technology is telling us, the data that we have and the desire of the people we find to help solve this problem, who have come with their own desire to contribute. If we combine those ingredients, we can get the work done."
For more, listen to the podcast on your preferred platform.