After Kenya's recent tightly contested election, defeated presidential candidate Raila Odinga filed an online petition to the country's top court, challenging the result that saw his rival William Ruto claim victory.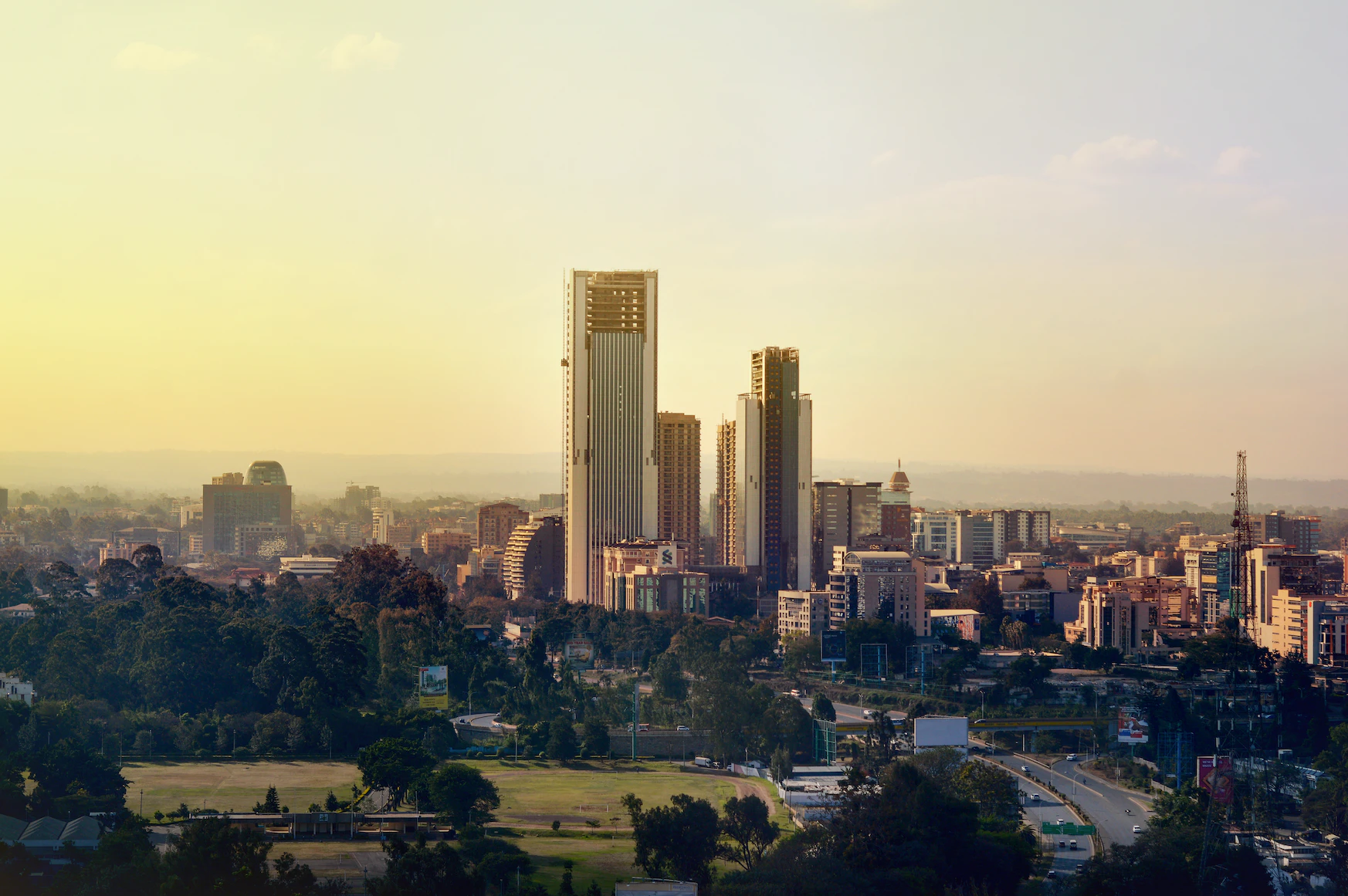 Kenyans went to the polls on August 9 to elect a new parliament and president.
Journalists covering Kenya elections have faced historical challenges of abuse and violence.
Kenya ranks 69 out of 102 on the Reporters Without Borders (RSF) World Press Freedom Index and its 2010 constitution guarantees the freedom of the press.
However, this is often dependent on the political and economic context.
The 2022 disputed recent election mirrors the 2017 process where Kenyan journalists were harassed and detained.
This year, incidents of violations against the press includied the March 2022 assault of two journalists covering an event at Former Prime Minister Raila Odinga's party headquarters and journalists were also denied access while covering President William Ruto.
Profiling, brown envelope journalism and violence a threat for concern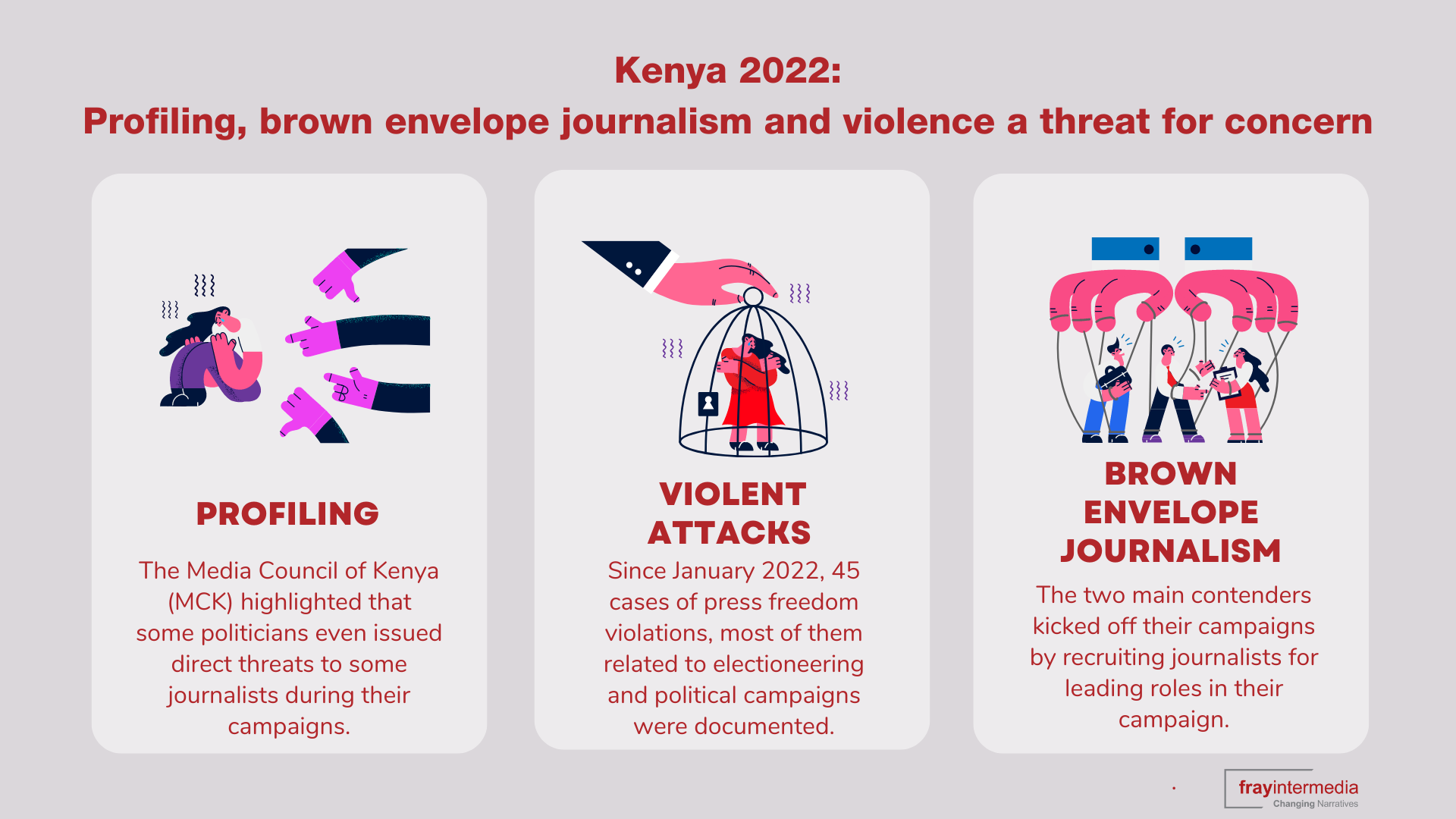 According to RSF, journalists covering opposition events or portraying the ruling party in a negative light can be costly for journalists.
"Election campaigns are often accompanied by a major resurgence in abuses against journalists, who may be subjected to physical attacks by both the police and members of the public, intimidation campaigns, threats from politicians, and confiscation of their equipment by the police," the report said.
For many Kenyan journalists, the main concerns finclude profiling, brown envelope journalism and violence towards reporters.
In interviews carried out with fifty Kenyan journalists, the CPJ found that the things could "turn violent or even deadly, [with] the normalisation of sexualised attacks against female reporters".
Investigative journalist and Africa Uncensored founder John-Allan Namu told CPJ that with media freedom on the decline, self-censorship and "brown envelope" journalism is rampant.
Brown envelope journalism is the unethical practice where journalists are bribed in return for favourable coverage.
Namu believes this practice is now rife.
The 2022 elections have been called the closest in Kenyan history, and the two main contenders kicked off their campaigns by allegedly recruiting journalists and paying them.
Ruto appointed Citizen TV Kenya former news anchor Hussein Mohamed to lead his campaign communications team.
Odinga also hired former KTN and NTV investigative journalist Dennis Onsarigo as his secretariat press secretary.
The African Report warned that this could be interpreted as part of a wider co-option of journalists and civic activists by politicians to blunt criticism, exploit networks and even influence other journalists.
Political parties and their supporters were also accused of "profiling" journalists. Media Council of Kenya (MCK) chief executive David Omwoyo Omwoyo said that some politicians have issued direct threats to journalists during their campaigns.
"The Council has since January 2022, documented 45 cases of press freedom violations, most of them related to electioneering and political campaigns," Omwoyo said.
The allegations about being bought by politicians has stung some of those involved, for example during a a July 15 press conference, Mohamed denied claims that journalists were facing increased threats but claimed that journalists were biased in their coverage of the campaign.